Our Safaris
Introducing our unforgettable tours
See the best of what Southern Africa has to offer. Our guided, self-drive safaris are adventurous, expertly planned and offer incredible value for money.
We are constantly monitoring all Covid-19 restrictions and will comply with all local and cross border regulations.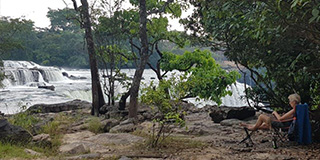 ZAMBIA BACKROADS & WATERFALLS
30 July - 21 August 2021
24 Days of getting lost in the heart of Africa, does it get any better?
Join us on this epic adventure as we explore magnificent Zambia and all its hidden and unknown glory.
As 30% of Africa's water resides in Zambia there is no shortage of mighty rivers, majestic waterfalls, and mighty hidden lakes, so in short, why would you not want to visit this amazing country?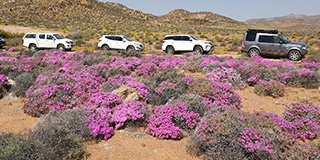 NAMAQUA FLOWER SAFARI
25 - 30 August 2021
2 - 7 September 2021
25 - 30 September 2021
"2020 was the best year for wildflowers in the last decade, and definitely a career-high for us (visiting the area for more than 30 years)."
All our sources in the Namaqualand region confirmed they do expect a late flower season in the Northern part of Namaqualand, this benefits us fantastically as we try to steer away from the very commercial areas that normally attract large numbers of tourists.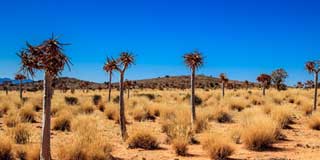 NAMAQUA RICHTERSVELD
10 - 17 September 2021
20 - 27 September 2021
2 - 9 October 2021
This is a specialist safari into one of the very few and last true unspoilt areas in Southern Africa - the Richtersveld.
Our focus will be on the 4849 plant species, the rich history and the breath-taking landscapes. This is one of only 34 biodiversity hotspots worldwide – one of only two in a desert!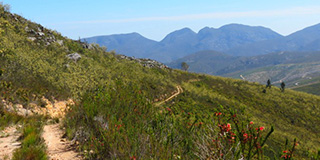 HISTORIC OX WAGON ROUTE
14 - 19 November 2021
6 - 11 February 2022
13 - 18 February 2022
"We were fortunate to stay in the small Karoo for 18 years, prior to that it was our holiday destination since childhood"
There is no two-track or gravel road we did not explore with ATV, 4×4 and two wheels.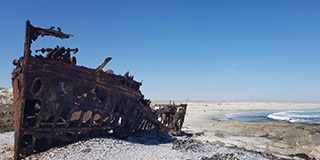 NAMAQUA COASTAL ADVENTURE
21 - 27 Dec 2021
29 Dec 2021 - 4 Jan 2022
8 - 14 Jan 2022
The Northern Namaqua Coast is still one of the most unspoiled coastal areas in Southern Africa, and our personal favourite coastal destination. 2021 will then also be the 24th year that we are presenting this highly popular family adventure!