Plan your next holiday with us 
Here is a small taste of what we have planned for 2021 & 2022!
African Expeditions is and will always be a family run business with more than 30 years' experience in the self-drive safari industry, so please contact JJ or Justin du Toit for more information.
We are constantly monitoring all Covid-19 restrictions and will comply with all local and cross border regulations.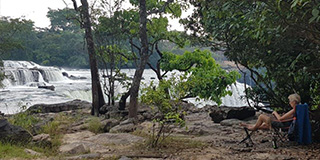 ZAMBIA BACKROADS & WATERFALLS
30 July - 21 August 2021
24 Days of getting lost in the heart of Africa, does it get any better?
Join us on this epic adventure as we explore magnificent Zambia and all its hidden and unknown glory.
As 30% of Africa's water resides in Zambia there is no shortage of mighty rivers, majestic waterfalls, and mighty hidden lakes, so in short, why would you not want to visit this amazing country?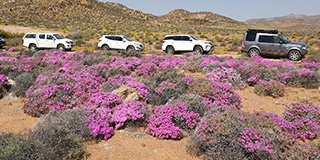 NAMAQUA FLOWER SAFARI
25 - 30 August 2021
2 - 7 September 2021
25 - 30 September 2021
"2020 was the best year for wildflowers in the last decade, and definitely a career-high for us (visiting the area for more than 30 years)."
All our sources in the Namaqualand region confirmed they do expect a late flower season in the Northern part of Namaqualand, this benefits us fantastically as we try to steer away from the very commercial areas that normally attract large numbers of tourists.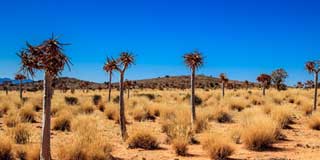 NAMAQUA RICHTERSVELD
10 - 17 September 2021
20 - 27 September 2021
2 - 9 October 2021
This is a specialist safari into one of the very few and last true unspoilt areas in Southern Africa - the Richtersveld.
Our focus will be on the 4849 plant species, the rich history and the breath-taking landscapes. This is one of only 34 biodiversity hotspots worldwide – one of only two in a desert!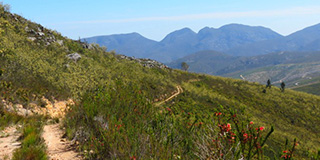 HISTORIC OX WAGON ROUTE
14 - 19 November 2021
6 - 11 February 2022
13 - 18 February 2022
"We were fortunate to stay in the small Karoo for 18 years, prior to that it was our holiday destination since childhood"
There is no two-track or gravel road we did not explore with ATV, 4×4 and two wheels.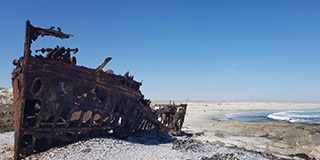 NAMAQUA COASTAL ADVENTURE
21 - 27 Dec 2021
29 Dec 2021 - 4 Jan 2022
8 - 14 Jan 2022
The Northern Namaqua Coast is still one of the most unspoiled coastal areas in Southern Africa, and our personal favourite coastal destination. 2021 will then also be the 24th year that we are presenting this highly popular family adventure!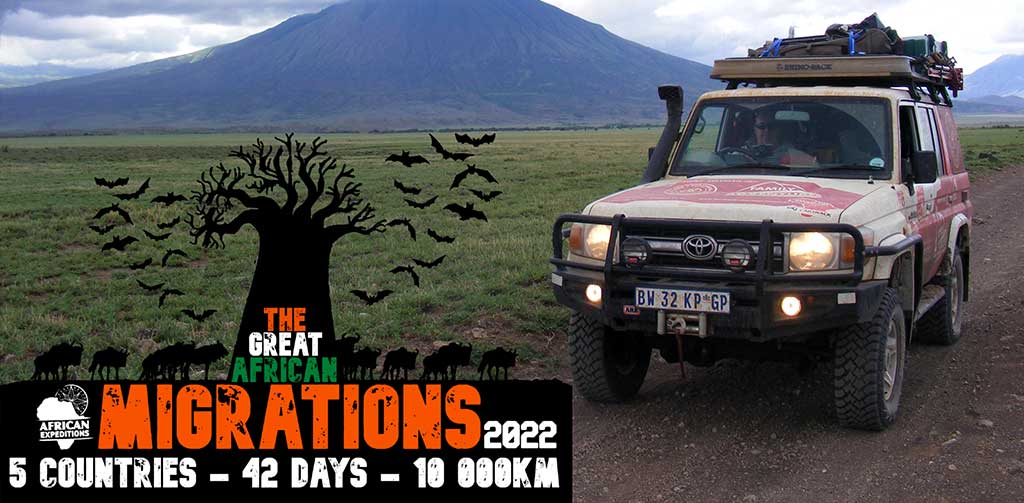 THE GREAT AFRICAN MIGRATIONS 2022
This once in a lifetime safari takes us on an incredible journey through 5 countries and countless amazing sights. Truly things that dreams are made of: the 2 largest mammal migrations on Earth, ancient lakes and dramatic landscapes.
About African Expeditions Over 30 Years of Adventure
African Expeditions was born from a humble idea back in 1987. We are a family-owned and run business that proudly wears the title of Pioneers in the Self-Drive Safari Market in Africa.
We were the first self-drive operator to offer full logistical support in extremely remote areas throughout Southern Africa. We really have "been there, done that"
We pride ourselves in offering the very best Africa has to offer to our clients. We do not work through 3rd parties and firmly believe in talking directly and honestly with all of our clients.
We take the "been there, done that" approach. We are not travel agents selling destinations we know nothing about.  We have been to every single destination and done every single route we offer on our safaris. Travel and Adventure is our passion
Whilst we may not be the biggest tour operator out there, you can be rest assured knowing that we always pride ourselves in being the best.
Africa Expeditions is not a club, a part-time hobby or about operating tours for a paid vacation – it is a full-time business that we are fully devoted and dedicated to.
African Expeditions.
Adventuring in Southern Africa since 1992.
Our tours include South Africa, BOtswana, namibia, zambia, lesotho, swaziland, Angola, Malawi, tanzania AND KENYa.
"best hands in the industry"
I for one can highly recommend African Expeditions, having used them exclusively for our numerous client 'spanbou' events when I was still part of the marketing team for Paarl Media in the early 2000s. JJ is a people person of note, extremely good at breaking the ice, drawing everyone in on the  excitement of what lays ahead with his wonderful sense of humour,  very good at catering to and dealing with the various egos that surround the 4×4 scene. With JJ, it is always safety first, and him and his team go to great lengths to ensure that it is maintained for the duration of the trip. A cosy and comfortable bushcamp set up in advance always greeted our arrival, right down to warm water shower facilities. There is a level of professionalism to everything that JJ does that surpasses that of all his competitors, and for this reason we used him exclusively. We knew our much valued and esteemed clients were in the best hands in the industry.
– Chris Shelton
"A trip I will never forget"
Johann du Toit is a wonderful tour guide. Our trip to Lesotho 2009 in the snow was wonderful. A trip I will never forget and my husband and kids had a blast. Then they were small and Johan made sure that the convoy was always safe and that the kids were always happy and well. His motto safety first always made me feel very safe. Lovely memory and lovely people. Thanks African Expeditions always had a great time on our trips. Sending regards to all cheers.
– Aletta Loose Gradie
"since 1995"
Have been dealing with them and their clients since 1995 and will still send clients with them.
– Johan Kruger, Owner of Rental Worx
"These guys know their stuff"
The whole adventure and journey was carefully considered. The teams experience and knowledge was amazing and so essential to make it enjoyable and safe!! These guys know their stuff and you can trust them! Their passion for what they do is undeniable and they want you to experience that for yourself. JJ, Justin, Piet….and absolutely Karen, a huge THANKS
– Maureen Oats
"excellent Tour Guide"
We had a wonderful time! Great food, friendly service, excellent Tour Guide. Thank you!
– Krystal Steenberg
"a fabulous and memorable experience"
We had an awesome time on the Namaqua West Coast trip. We experienced beautiful unspoilt coastline and a visit to Oranjemund. Thank you Johan and Karen for a fabulous and memorable experience.  Well recomended to everyone and I will be back!
– Lize Venter
"Well organised"
Awesome trip view some of the best sceneries through Lesotho. Well organised with excellent communication while driving.
Thanks JJ & Karen.
– Neil Nel
"excellent adventures"
Good people, awesome company, excellent adventures… You guys are awesome JJ and Karen. 
Cheers
– Harmit Singh
"Awesome trip"
Awesome trip viewing some of the best of our unspoilt coastlines!! Thank you to JJ & Karen for a fabulous & memorable experience. Well recommended!
– Kerry Van Schalkwyk
"safari of a lifetime"
Every year we book a safari of a lifetime with JJ and every year he comes through with flying colors. Amazing performance. See you next year again!!!!
– Annelies Verbeek